Costa Rica is an emerging holiday destination with unlimited coastal glory and many attractions such as white water rafting, zip-lining, hot springs bathing and wildlife tours there is something for everyone. The large area of protected national parks is a huge highlight of Costa Rica you can even safely visit volcanoes and mountains have a truly unique experience. Costa Rica is famous for its agriculture and especially coffee, make sure you visit a plantation and taste the freshness from farm to cup. Costa Rica is an extremely diverse country in terms of biodiversity, there are over 500,000 different species of plants and animals to marvel at, they also maintain a commitment to environmentally friendly tourism practices and conservation of natural resources.
The tourism industry is bustling and booming with multiple commercial real estate developments emerging in recent years to cope with demand. There are several areas to Costa Rica, you can explore the beach haven on the Caribbean or venture into rural towns to be totally immersed in the vibrant and spirited culture of the Costa Rican people.
The Costa Rican Tourism Model often referred to "democratic" the tourism sector in Costa Rica is one of the most rapidly growing economic sectors of the country. It is a unique framework that enables tourist to most often visit three to four hotels during their visit. This model allows tourist to explore and get to know several parts of the country thereby spreading their money among several players. This boosts various sectors of the local economy at several locations.
This model has continued to gain more popularity in Costa Rica, and it is entirely different from the mass tourism model used in destinations like Mayan Riviera,the Dominican Republic or the coast of southern Spain. However, the way Costa Rica promotes its brand and experience is in sharp contrast to this model.  Most guests that stay at top branded or large all-inclusive hotels are usually transported from the airport to the hotel, and their destinations and they are not usually allowed to leave their premises except it is tour organized by the hotel. Though this can be convenient for travelers, it restricts the freedom of them to explore the local surroundings and spend money on local businesses such as restaurants and day tours. Big hotels often only organize tour they are business partners with limiting the ability of local operators to reach customers.
Although this model has contributed to the growth of the local economy, byemploying staff and bringing in tourists, however, it is not as direct and beneficial for small business in Costa Rica, and many advocates have voiced out their concern regarding this model.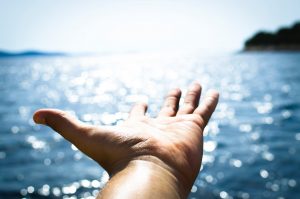 The impact of this model on "residential" tourism is even more devastating. According to statistics, about 2.5 M+ foreigners arrive the country each year, and some prefer to rent condos, apartments or houses rather than staying at hotels or lodges. The primary concern here is about unfixed transactions, and the staffs that involved in such are part of an informal economy where labor regulations, social benefits, and taxes are simply ignored. There is a huge 400 room Dreams Resort in Guanacaste and a 150 room Casino in Jaco, intensifying the shift towards big tourist resorts, making it even more difficult for independent smaller scale hotels and accommodation to compete. These large commercial property sales and developments are often funded by wealthy corporate individuals who don't support the local economy and have created controversy due to sewage dumping and degrading the natural environment.
However, these corporates are more reliable to first-time tourists, most likely having a quality management system in place as well as efficient integrated asset management. Big players have a presence on the internet and can afford to engage in advertising activity whereas smaller players in the tourism industry are not able to attract customers or even have a chance unless the partner with large corporates. This may result in the exploitation or mistreatment of unknowing small businesses who are not aware of the contracts they may be engaging in with large hotels. Small businesses should band together and create a trusted network to overcome or cooperate with corporate giants.
Costa Rica is a peaceful and majestic holiday destination that deserves to be seen by many more tourists in the future supported by ethical commercial development. To ensure a solid future for the tourism sector in Costa Rica, regulations and fair deals must be in place so large hotel chains and businesses can work cooperatively with small local businesses to boost the economy and bring the enjoyment of this wonderful country for all.