Some people can travel for the meals, others for museums or city views. And then there are people who get out on in the city, on a quest to find the best shopping; shoe shopping. Behold, a list of the best shopping cities list below here to dictate your future travel plans.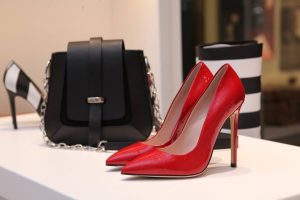 – Madrid, Spain
Take from the shopping buzz of Gran Via, the epicenter of retail in Madrid, stroll around the small shopping strips to find your new therapy shoes.

– Paris, France
In the city of light, you should not miss the extravagant department stores that light up Boulevard Haussmann. There goes all of your travel money…

– Istanbul, Turkey
You may go to expansive indoor malls, or you may spend all of your time exploring the town's bustling bazaars. We would choose the latter.
– Singapore
According to the locals, Arab Street provides beautiful (and vibrant) accessories and materials, along with unique shoes just for your liking!
– Tokyo, Japan
If you are obsessed with shoe fashion and style, you will understand that Harajuku, especially Takeshita Dori, is where you will discover kitschy statement bits and clothing, and of course shoes. Keep an eye out for the different types of mens boots and sandals.
– Kuala Lumpur, Malaysia
Plan your trip to Malaysia's capital around July and August, when the nation holds the Mega Sale Carnival that boasts 70 percent off reductions. You will be spending all your money (and time) and the shoes of your dreams!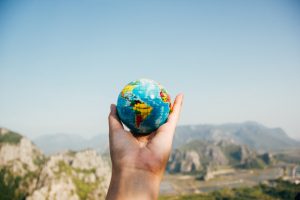 – London, England
Bypass the hoopla of Oxford Street and take a trip to Boxpark to find things nobody else has. Have a wonder through local shops, you may be surprised with what you find fashion wise. London's unique allure is not possible to define. In the dizzying wealth of Belgravia into the metropolitan markets of Camden Town, every locality has its own particular character. Explore the unique world shopping strip, such as West End or Harrods, as there are an endless array of shopping (and shoe) options. The popular shoes will be located in the west end, along with on trend womens heels, and boots.
– Los Angeles, California
With amazing vintage finds all around town and big retail centers such as 'The Grove', shoppers will have no trouble finding great, fashionable items such as womens high heels to take home.
– Berlin, Germany
Go straight to the center of Berlin into Mitte, which has many shops that are modern, and aesthetically pleasing. Berlin's style for fashion will surprise you, with its trendy clothing to stylistic shoes. Berlin has it all!
– New York, New York
Sure, Fifth Avenue and Soho are amazing areas available in New York, but if you would like some vintage goods, jump on the train to Williamsburg in Brooklyn and reach all the super unique stores of New York.
– Milan, Italy
Milan certainly puts its best foot forward when it comes to stylish shoes. If you are trying to find sophisticated stilettos or a luxury pair of lofas, you will have your pick of independent shops and big name brands. Those in the know head to La Vetrina Di Beryl – the place to find the latest looks for your feet! Any day is a perfect day for shoe shopping and in Milan, as you have an excellent selection to dazzle your appearance! In Via Monte Napoleone or Via Della Spiga you can discover several shops. For an excellent place with a mixture of brands visit Vergelio, for all your fashion needs.
– Leon, Mexico
On the lookout for stilettos, sneakers or sandals? You will be spoilt for choice in León, Mexico. Informally referred to as the shoe capital of the world it is where the big brand shoes have been made, with many things end up in the city's outlets shops. Some such as Plaza del Zapato and Zona Piel, really sell nothing but sneakers. León's high-quality leather makes it the shoe capital of Mexico. The Zona Piel area around the primary bus station is home to a massive choice of shops selling locally made footwear.
-Franca, Brazil
Ensure you have got loads of room in your luggage when you visit Franca, home to Brazil's shoe manufacturing industry. You can grab leather shoes by large brands such as Yves St. Laurent, and Adidas from the outlets around town, or unbranded products at one of the numerous markets, which are all very affordable. Over 500 factories in Franca create shoes for brands such as Adidas and Yves Saint Laurent. To pick up footwear deals, why not explore the shops in the major shopping strip, Calçado mall?
London and Paris predominate as fashion capitals, but New York continues to wow its customers with their fashion and shoes, coming in at one of the very best towns in the world for shopping. Istanbul has also made its place in this list, for its awesome street markets and cheap clothing. For those people with fresh jeans, vintage attire, and new shoes on the mind, this manual is the best way to plan out your next fashionable shoe shopping holiday.