No matter where I travel around the world, nothing beats coming home. I have seen many fresh produce markets in many many countries and there are some that are world renowned but there is one very close to home that doesn't have the worlds attention just yet but it is my tip that it will soon.
I begin my Saturday with an early rise and a simple yet delicious Potato & Salmon Rosti Stack at one of my favourite breakfast cafes. Today, before lunch I'm off to the Yarra Valley to check out a cool and hip little produce grocer that sources some of the best food, wine and ingredients from around the area
A Simple drive from my current Hawthorn home base, as well as conveniently situated for Valley residents, in Yarra Farm Fresh you'll discover the best locally developed Yarra Valley produce under one roof! Yarra Farm Fresh is a pleasant, buzzing location, in which you will experience old-fashioned customer support and knowledgeable help to aid with your choices. In addition to their new produce, they also give you a plethora of gourmet products and special gift wares sourced from the Yarra Valley.
The Best of Neighborhood Seasonal Fruits and berries step to a colourful world of tasty fresh food in Yarra Farm Fresh. Select from seasonal produce sourced from yarra valley wineries and boutique growers, and revel in the best the Yarra Valley has to offer you. Yarra Farm Fresh specialises in cherry types and also you may enjoy tasting the two or three distinct varieties available daily! Yarra Farm Fresh is dedicated to freshness, therefore fruits and vegetables frequently arrive in the store only hours later harvesting! Frequent clients enjoy the relationship with the regional farmers and feel safe in the sense that their food has been grown in the valley, and also they're supporting farming.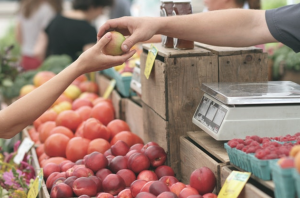 What you can look forward to based on the season
Spring: The Start of Spring is indicated with the arrival of Gino's large fat berries, Eddie's berries and Maggie's garlic together with a lot of different offerings, such as yummy beers in late October.
Summer: Immediately through summertime, local growers arrive everyday, bringing within their just-picked, farm fresh vegetables and fruits, such as luscious cherries, berries, apricots, peaches and other stone fruit.
Fall: Early fall is harvest season and with most Yarra Valley accommodation providers having no vacancy, the shop is brimming with customers. If you can get there in time, fall is also fig period, where customers rush to grab the plumpest of 'Gavin's figs', yummy quinces, along with also the freshest walnuts.
Winter: Even winter brings pineapple and fruit supplies from local growers, like rhubarb, apples and wonderful heirloom pumpkins. Publish their seasonal calendar for a month crop time and combine with their newsletter to keep current with arrivals of fresh produce, store news, specials and availability.
The folks behind the labels are gifted, enthusiastic and innovative, and use quality components to generate a cornucopia of fantastic gourmet goods. Small family businesses like Cunliffe & Waters have assembled a well-deserved reputation as a manufacturer of several of the best handmade preserves in Australia. Their famous Tomato & Red Capsicum Relish was a best seller in their shop from the day it started! Yarra Valley Pasta is created out of exceptional culinary customs and is available frozen and fresh, complimented with their conventional sauces. It has ever been Anita's fervent vision and mission to provide customers something special: the freshest produce right from the farm, while simultaneously at the exact same time encouraging local farmers, farming households and regional companies. They're advocates of encouraging the local market and our neighborhood staff and clients will be the backbone of their success.
Anita Jackson enjoys everything Yarra Valley along with the title 'Yarra Farm Straight from the farms for you personally'. Since Anita drove the doors into the tractor Drop to get a small number of consumers in December 2006, the store has developed and Grown in to the Yarra Valley meals mecca it is today. They stuck a hand-crafted sign out and within minutes of it going up they were greeted by their very first client, Paul. He requested on that first afternoon to discover what else was avaliable from the region?' The rest is now history! You may Always find decent quality, seasonal and regional produce in Yarra Farm Fresh, with costs that reflect each year's bounty and the aid of the neighborhood Providers.
As I head home, car boot brimming with lots of goodies, and a stomach well and truly brimming from one too many samples I can definitely say the hour drive was well worthwhile. While there's the odd fresh food store in Melbourne that offers quality produce and a strong variety of products; there's a rustic feel and a genuine enjoyment of small community grocers which is just lost in the booming metropolitan landscape. From the shop assistant knowing where every product came from and who ran the associated farm, to the country roads and vastness of space. While I love the city, I love that place like this continue to exist and I'll happily take the hour drive whenever I can to support them.